Reiki
What is Reiki?
Pronounced ray-key, meaning 'universal life energy', Reiki is a system of healing to promote wellbeing. It was developed in the early 20th century by a Japanese monk, Master Mikao Usui, and works with stressors that may inhibit the body's natural flow of energy.

Using energy similar to that experienced through practices such as meditation or Tai Chi, Reiki eases disruptions in the energy system creating a deep sense of relaxation and peace. It is a profoundly powerful yet gentle healing tool with far-reaching benefits.

Reiki is an effective holistic healing technique working on the whole energy system of the person and is conducted from the giver to the receiver during a session. It can be used alone or alongside other treatments and is suitable for anyone who is stressed and in need of emotional or energetic refreshment.
What is Reiki helpful for?
Reiki can be used for treating many difficulties promoting a deep sense of relaxation. Emotional problems can take many forms and a Reiki treatment may help with emotional release. Reiki treatments assist the body in coming into better balance as the Reiki energy works on the core of problems. Reiki can also help individuals gain a greater awareness of their own energy, support spiritual and emotional growth and promote self development.

Reiki has been found to be helpful with a range of different problems in restoring wellness and balance. Please get in touch to discuss whether Reiki may be helpful for your particular circumstances.
What to expect during a treatment
Reiki sessions take place fully clothed whilst you are lying on a couch or seated in a comfortable position. The practitioner places their hands gently on or just above your body in a sequence of positions. You may experience heat, tingling or simply a deep sense of relaxation.

Sometimes profound benefits are experienced after only a few sessions but a longer course of treatment may be beneficial for more established problems. Reiki sessions can also be used on a regular basis to help maintain good health and to balance the emotions. Initial sessions will include a consultation to gather information about your health and goals for the treatment. Progress is reviewed and subsequent sessions are planned throughout the course of treatment.


Karen usually incorporates Reiki alongside other energies and healing techniques within her
Applied Energy Flow treatments.

The cost of a Reiki session with Karen is £50.

Karen is a member of the UK Reiki Federation. You can find more information about Reiki at: www.reikifed.co.uk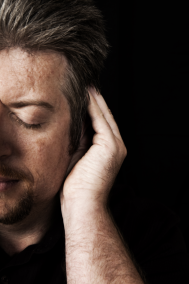 "The process was natural and enjoyable and the results extraordinary... I'm still enjoying the profound sense of liberation and grounding."
(Zoe, 54)
"During the session I finally let go of my past, without the need to talk. Releasing past issues allowed me space to concentrate on how it affected my life today and to start making positive changes."
(Rose, 38)