Treatments
Video call sessions
I am unable to offer direct healing sessions at the moment, due to the Covid-19 crisis.
I am offering a one-off 30-45 minute video call for the discounted price of £30 so that you can see how comfortable you feel working in this way. These sessions will be aimed at offering some support at this difficult time, to help you manage anxiety or to provide help with any issues where you feel you could do with a listening ear. I am able to do a limited amount of energy work via video and I can talk you through some meditation, visualisation or breathing techniques for greater calm and balance if you would like.
We can arrange a time and day to suit you via Zoom, Facetime or WhatsApp. The cost for the initial session will be £30 and payment can be made via BACS, Paypal or I can send you a card payment link. We can plan the duration and cost of further sessions at the end.
Please know that I won't turn away anyone who is experiencing hardship as a result of the current situation.
Applied Energy Flow
Reiki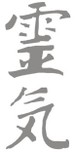 Reiki is a Japanese system of healing that increases the flow of energy in the body to promote wellbeing. Reiki is an incredibly relaxing and gentle treatment with the potential for very powerful results. Karen usually incorporates Reiki alongside other energies and healing techniques within her Applied Energy Flow sessions. Read more about Reiki or click here to find out about learning to use Reiki for yourself.
Honey Healing Method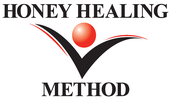 The Honey Healing Method (which supercedes Emotional Realignment Therapy) is a powerful cutting edge energy therapy that works directly with stored emotional energy within a person's body. It enables clients to directly connect with the pure energy of emotional experiences and gives them the control to release as much of this stored energy as they wish to. There is no need to talk about the emotional experiences or even to know in advance what the specific problems are.Read More