Treatments
Applied Energy Flow

Karen's Applied Energy Flow therapy sessions are a unique fusion of techniques drawing from the broad range of training, skills and experience at her disposal. She works with, rather than on, the natural flow of a person's energy utilising a range of different energies and healing techniques. Her approach works to maximise the health of the body's energy systems to boost, rebalance and clear blockages. It is a results focused approach to energy healing so improvements are often seen very quickly.
Read More
Reiki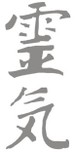 Reiki is a Japanese system of healing that increases the flow of energy in the body to promote wellbeing. Reiki is an incredibly relaxing and gentle treatment with the potential for very powerful results. Karen usually incorporates Reiki alongside other energies and healing techniques within her Applied Energy Flow sessions. Read more about
Reiki
or
click here
to find out about learning to use Reiki for yourself.
Honey Healing Method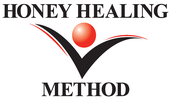 The Honey Healing Method (which supercedes Emotional Realignment Therapy) is a powerful cutting edge energy therapy that works directly with stored emotional energy within a person's body. It enables clients to directly connect with the pure energy of emotional experiences and gives them the control to release as much of this stored energy as they wish to. There is no need to talk about the emotional experiences or even to know in advance what the specific problems are.
Read More