Reiki Attunements
What is Reiki?
Reiki (pronounced ray-key) is a system of energy healing that was established in Japan. Some people consider that it is the "source" or "universal life energy" that runs through all living things. In this way it promotes healing because by giving or receiving Reiki, the life energy is boosted and calmed. Often when nothing else is working, especially with pain, Reiki will do the trick. This is why the best scientific research data showing the effectiveness of Reiki is with nurses in hospitals.
Becoming Attuned to the Use of Reiki
The process of learning to use Reiki is called an attunement because it is a bit like tuning a radio. It is not something that can be taught out of books but is something that your energy body is tuned to by a Reiki Master so that you can connect to and use the energy. Reiki can be used for healing oneself, other people, animals, plants and even situations or places. The attunement process is also described as an initiation because it can be a first step, and perhaps one of the best, towards using energy in one's daily life. If you are already familiar with experiencing energy in your life, Reiki can be a great way to further develop this.
Attunement Classes
Karen holds attunement classes at The Therapy Centre in Salisbury and arranges dates to suit the participants. Classes are kept deliberately small to ensure a high degree of personal attention.
The following is included in all attunements: 1. Information about the history and uses of Reiki including the Reiki principles 2. Discussion about how Reiki supports self-development and healing yourself and others 3. Advice on working with other people/clients 4. Practical experience of healing yourself and others 5. A manual which includes handouts with photos of hand positions to be used during healing sessions 6. A certificate for each attunement received 7. Follow up contact available for questions and support via telephone and email
The Reiki Lineage and Choice of Reiki Master
In Karen's opinion, care should be taken over your choice of Reiki Master. The Reiki lineage of a practitioner is important to ensure a high quality attunement and there should be a direct link back to Dr Usui, who developed this powerful system of healing. Karen has a short and internationally based lineage with practitioners from Japan, America and the UK. She has considerable experience in teaching Reiki at all levels and in the use of energy as a healing tool and for personal development.
Karen teaches Reiki in a fun and relaxed manner, following the traditions of Dr Usui and his direct students as closely as possible. As part of this her approach includes a requirement that students complete a 21-day self-healing process, following each attunement, to boost and solidify the attunement received and to support self-healing and personal development. She believes that this, along with the regular use of Reiki energy on oneself or others are key to developing pure and powerful healing abilities.
Karen prefers to make personal contact with students prior to the attunement to ensure there is a good fit between teacher and student. If you have never experienced a Reiki healing treatment you may want to book a session with her before commencing with the attunement process.
Please contact Karen for further information about attunements including dates of classes.
The Three Levels of Reiki Attunement
Level One Attunement: This is perfect for working on yourself. Self healing through Reiki can be useful for all kinds of illnesses and aches and pains and for helping you to manage stress. Level one is also great for using with other people informally, such as friends, family and even your pets or plants. Many people use it as part of meditation or to help them go to sleep. The first attunement may also help people to become more sensitive to energy in general, which can make a big difference to people's intuition and general sense of themselves; a great tool for personal and spiritual development. For people who want to eventually work as a healer, this is by far the best way to get yourself started for both those new to healing or to support existing healing abilities.
Level one attunements take one full day. During this time there is discussion about Reiki and energy, what it is all about and where it comes from; when to use it and when not to use it; the best hand positions for using it on yourself and others; the ceremony of initiation; and an opportunity to practice on each other. Karen does her best to ensure that when everybody leaves they feel clear and confident about beginning to incorporate Reiki into their lives.
Level Two Attunement: This, the first practitioner level, is ideal for those wanting to progress as healers or for simply further developing your personal use of energy. It also enables people to being doing distant or absent healing.
This attunement is a two-day course and includes reviewing what was learnt at level one and experiences since the first attunement; future development as a Reiki practitioner; practical issues such as charging money and insurance; the second initiation ceremony; use of Reiki symbols; distance healing; practicing on each other; and ensuring that when everyone leaves they feel confident in taking their Reiki practice to a new level of personal development and/or work as a practitioner.
Master and Teacher Level Attunement (Level Three) is used to enable students to deepen previous attunements and to increase their proficiency and level of responsibility in their Reiki practice for self healing and work with others. The Master and Teacher levels may be taught separately depending upon the student. The Teacher level enables the student to initiate others into the Reiki tradition.
For more information about Reiki visit the UK Reiki Federation's website:
www.reikifed.co.uk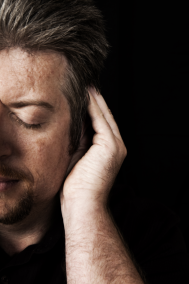 "Today something beautiful happened as a result of me practising Reiki, placing my hands in each position and concentrating on the benefits of each posture. I naturally talked about a subject with someone that I've never been able to talk about with anyone before".
(Joy, 42)