Training/Corporate
Show your employees you care…
Health at work
Thousands of working days are lost every year in the UK due to employees taking time off work for, often, relatively minor complaints and stress related problems. Many companies are looking for alternative methods to boost employees' motivation and productivity and to establish an environment where employees feel more valued by having their health and well being actively promoted by their employer.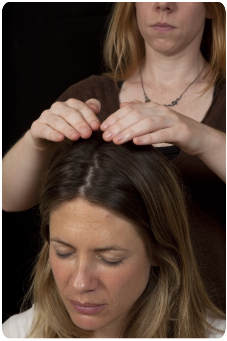 What Natural Healing Energy can offer
Work-based treatments can offer relief from stress and related ailments and encourage positive and clear thinking. On-going personal problems that may be impacting on work performance can be also be addressed if required. Over time companies may notice a reduction in staff absence and the development of a more relaxed and motivated workforce.
Natural Healing Energy offers a range of packages to companies and organisations including group relaxation sessions and individual healing treatments within the workplace. One-off well being days or regular sessions for staff can be provided. Some companies choose to subsidise sessions and others simply make them available to staff and promote their attendance at a competitive cost to the employee.
Healing and meditation/relaxation sessions do not require people to remove any clothing or deal with messy oils and as such are ideally incorporated into the working day. Treatments can be done in any quiet space large enough to accommodate a portable couch or comfortable folding chair. Individual or group sessions can be provided for between 15 minutes and one hour.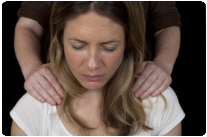 Benefits of Natural Healing Energy at work
For employers:
Increased staff productivity and mental clarity
Improved morale and motivation
Higher attendance at work and reduced sick days
A reduction in stress and tension in the workplace
Employees who feel valued
An opportunity to demonstrate your commitment to the development and well being of employees
For employees:
Reduced stress and increased physical and mental relaxation
Improved energy flow and concentration
Alleviation of physical and mental fatigue
Release of negative emotions
Promotion of inner peace, calm and positive feelings
Access to health giving treatments on site
Discounted treatments to employees of companies who have participated in the Natural Healing Energy corporate scheme may be available.
Please get in touch to discuss your requirements.